Blogs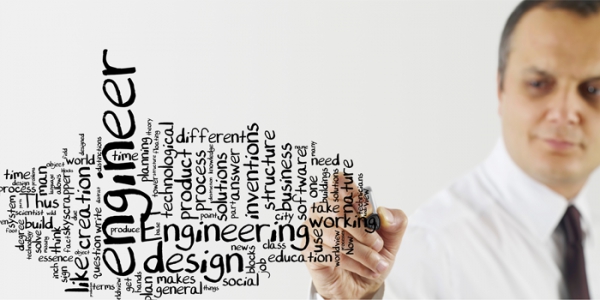 For Engineers the 3-11th of August is a special time, as they celebrate the history, vision, and achievements of one of the oldest enduring industries, which has limitless career opportunities. It is also a time to showcase some of the most amazing inventions past and present. Without the genius of talented men and women our lifestyle would be so different, perhaps a little difficult and nowhere as interesting especially since the information revolution.
The earliest civil engineer was Imhotep 2630-2611 BC who designed and supervised the construction of the pyramid.
Definition: The word Engineer was first defined in 1325AD as a "constructor of military engines".
This definition as evolved because of the myriad of disciplines that are now under the umbrella of engineering. Engineers are described as having, innate quality, particularly of mental powers, one who creates practical inventions, capable of applying scientific and technical knowledge. Designer of machines and apparatus, being capable of determining their functionality and safety.
The history of engineering can be roughly divided into four phases, each marked by a revolution:
Pre- scientific revolution: Ancient master builders and Renaissance engineers
Industrial revolution: Civil and Mechanical engineers ,production of the steam engine first developed in 1698
Second industrial revolution: Development of telecommunications, cars, aeroplanes, electricity and the first mass production of goods.
Information revolution: The coupling of microelectronics, computers and telecommunications jointly produced information technology.

In 1990 with the rise of computer technology the first search engine was built by computer engineer Alan Emtage.
A Career in Engineering
A Career in engineering today can be quite broad with many sub disciplines. There are literally hundreds of subcategories of engineering under the main categories.
The main Engineering categories include: Mechanical, Chemical, Civil, Electrical, Management, Geotechnical, Aerospace, Computer, Software, Automotive, Metallurgical, Systems, Geological, and Molecular.
Some of the newer categories in Engineering include: Environmental, Bio Medical, Geomatics, Sustainability, Mechatronics, Photonics, Robotics, Nuclear, Marine, Nanotechnology, Materials Science, Paper, Packaging and Project Engineering.
There are 35 different Degree courses to support all these different categories of engineering some of the courses available at multiple universities throughout the world. In keeping with technology and one of the greatest gifts to society today some of the courses can be done on line.
The Type of person who would be interested in Engineering:
Enjoys applying scientific knowledge

Mathematics and or physics are subjects studied in the final years

Practical and methodical

Not frustrated by repetitive work

Creative and analytical
If you are interested in a career in Engineering and not sure if you are suited or which type of engineering to select, NOW Professional Coaching can support you in career selection.